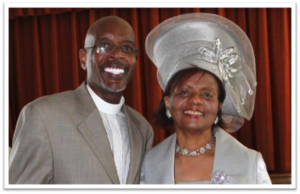 The Reverend St. Clair A. Samuel is a member of the New York Annual Conference of the United Methodist Church. He was ordained a deacon in 1990 and an elder in 1993. On July 1, 2016, he began his assignment as pastor of the United Methodist Church of Hempstead where he has been doing ministry in an English- and Spanish-speaking setting. Prior to this assignment, Pastor Samuel has had the following appointments: Church of Our Saviour (Yonkers) 1990-1991; West Hempstead (Good Shepherd) and South Floral Park, 1991-1997; Freeport (English) 1997-2003; Butler Memorial (Bronx) 2003-2011; Metropolitan District Superintendent, 2011-2013; and New Rochelle, 2013-2016.
His areas of conference and district involvement include: Board of Ordained Ministry; Clergy Clusters; Lay Servants; Superintendent; and Worship Committees.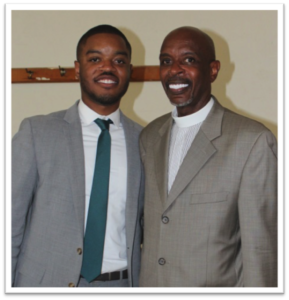 Pastor Samuel grew up in St. Vincent and the Grenadines where he taught Religious Education, Spanish, West Indian History, and coached athletes at the Mesopotamia Emmanuel High School. Also, he was a local preacher in the Georgetown Circuit of the Methodist Church in the Caribbean and the Americas.
He is a graduate of Morristown College, Morristown, TN (AA, Liberal Arts); York College, Jamaica, NY (BS, Business Administration); and New Brunswick Theological Seminary, New Brunswick, NJ (M Div).
Pastor is married to Brenda King Samuel. She is employed as a social worker by Catholic Guardian Services in the Bronx. Their son, Brandon works as a technical recruiter for a Washington, D.C. company and is enrolled in the Master of Human Resources program at Georgetown University. He resides in Arlington, VA.